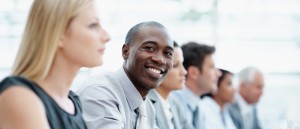 NLYVN Media Communication (BN2217090) is a fast growing ICT solutions and consultancy NLYVN (Enliven) is a Nigerian Software/Media Consultancy company focused on using Software and Social Media to add value to Brands and Companies all over the world. At NLYVN, we believe our clients deserve the best, whether its deploying critical business software or websites or running a social media campaign, NLYVN ensure that the client gets the best return possible from an investment.
Our Websites and Applications are not like any other. We ensure that it generates revenues/value for the business/individual. We have developed software systems such as Biometrics, E-Commerce, Online Payment, Intranet, Inventory Management, Bulk SMS, Invoicing, File Management, Barcoding, Social Media, User Registration, Booking, Goods Tracking, Directory and Short Code systems.
We have been privileged to work with the Top Federal Agencies as well as High Net worth Companies e.g. S.O.N., F.R.C., The National Assembly Budget Office, The Palms Shopping Mall, Nokia, Digicards, ICCOM, Nigeria Elections Group, I See Lagos, S.A.O., Anchor Events Centre, OjaPay (Online Payment Platform), ESET, SpringHills Hotel, Foursquare Gospel Church and so many more.
NLYVN is gotten from the word enliven; and it sums up all we try to do as a business, give life to your business/idea, generate more revenues, relieve stress, increase productivity, improve communications, improve existing processes, speedy service delivery, brand recognition and awareness and so much more.
NLYVN is made up of a team of Highly Skilled Professionals, and has a huge network of professionals that can be called on anytime enabling us to execute any kind of project no matter how large.
We are looking at computerizing Nigeria and then the world. We really hope we can add immense value to you and your organization. It would be a great privilege to work with you.